TOTH Don
Posted: January 9th, 2013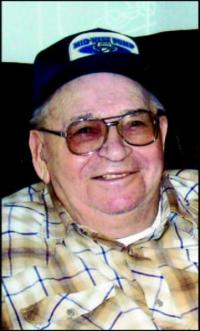 1925 – 2013
It is with sadness that we announce the passing of Donald Daniel Toth,
beloved husband of Rose Toth, on Monday, January 7, 2013 at the age of 87
years.
Relatives and friends are invited to meet with the family at Knox United
Church, 4929 – 50 Avenue, Taber on Thursday, January 10, 2013 between 7:00
P.M. and 8:00 P.M.
The Funeral Service will be held at Knox United Church, 4929 – 50 Avenue,
Taber on Friday, January 11, 2013 at 2:00 P.M. with Reverend Sandra Riddell
officiating. Burial to follow at the Taber Memorial Garden. Condolences may
be forwarded by visiting our website at www.southlandfuneral.com.
Besides his loving wife Rose, he is survived by his children Jolayne Hain
of North Carolina, Marg (Mike) Fitzsimonds of Lethbridge, Bob (JoAnne) Toth
of Taber, David Toth of Lethbridge, Nick (Carol) Toth of Lethbridge and
Cathy Toth (Darren Bodnar) of Lethbridge; fifteen grandchildren and seven
great grandchildren.
He was predeceased by his parents Miklos and Marcella Toth; sisters Helen,
Sophie and Jolayne Toth.
If friends so desire, memorial tributes in Don's name may be made directly
to the charity of one's personal choosing.
Arrangements in care of Southland Funeral Chapel, Taber. Telephone: (403)
223-8778.