WALKER William
Posted: January 9th, 2013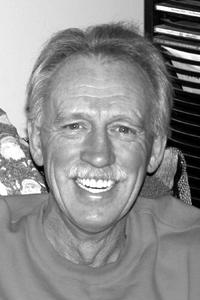 Age 53 passed away peacefully at St. Michael's Health Centre on Saturday, January 5, 2013
Bill was born in Truro, Nova Scotia to late William & Myrtle Walker.
Bill completed his education in Truro, Nova Scotia. He came to Lethbridge, AB in 1979 where he has resided since.
Bill is survived by Mel Crawford (Mother of their sons) Tyler and Glenn Walker and his companion, Gail Stott.
He is also survived by his sisters Patsy, Debbie, Cheryl, Phyllis, Merny, Georgie & his beloved brother, Leonard as well as numerous nieces and nephews and extended families.
Bill's service will be held at River of Life Church at 2820 – 18th Ave. North on Wednesday, January 9, 2013 at 6:30pm.
In lieu of flowers, if you wish, you may make a donation to Stars Air Ambulance and Heart & Stroke Foundation.