VIRGINILLO Bradley
Posted: March 13th, 2013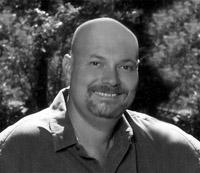 September 29, 1962 – March 8, 2013
With both sadness and peace we announce the passing of Bradley Virginillo after a long and courageous battle with cancer.
Brad was born in Lethbridge and raised on the family farm near Coaldale, Alberta. He attended Kate Andrews High School and then moved to Calgary where he attended the University of Calgary. He graduated with a degree in chemical engineering that began his twenty-eight year career in the oil and gas industry. Brad enjoyed hunting, skiing, camping, gardening, boating and most of all, spending time with friends and family.
Brad will be remembered for his great big smile and optimism, as well as his witty sense of humour. He will be dearly missed by all whose lives he has touched.
Brad is survived by his wife of twenty years Lorina Ambrogiano; their children, Victor and Nicole Virginillo; his parents Gerold and Loretta Virginillo; brothers, Cameron (Brenda) Virginillo and James Virginillo; and sister Tamara Virginillo. He is also survived by Lorina's family, his father and mother-in-law, Antonio and Antonietta Ambrogiano; and his sisters and brother-in-law, Norma Ambrogiano, Glen (Sandra) Ambrogiano, and Jennifer (Roberto) Vigna. Brad is also survived by numerous nieces and nephews, Brandon and Andrew Virginillo, Dawn and Tara Virginillo, Carolina, Sabrina, Arianna, and Antonio Ambrogiano, and Alessio, Marcello, and Stella Vigna.
Relatives and friends are invited to Prayers and Tributes at St. Peter's Catholic Church (541 Silvergrove Drive N.W., Calgary, AB) on Wednesday, March 13, 2013 at 8:00 p.m.
Funeral Mass will be celebrated at St. Peter's Catholic Church (541 Silvergrove Drive N.W., Calgary, AB) on Thursday, March 14, 2013 at 10:30 a.m. Graveside Service to follow at Queen's Park Mausoleum in Calgary. Condolences may be forwarded through www.mcinnisandholloway.com.
In living memory of Brad Virginillo, a tree will be planted at Fish Creek Provincial Park by McINNIS & HOLLOWAY FUNERAL HOMES, Chapel of the Bells, 2720 CENTRE STREET NORTH, CALGARY, AB T2E 2V6 Telephone: 1-800-661-1599.