BREITKREUTZ Ronald
Posted: May 29th, 2013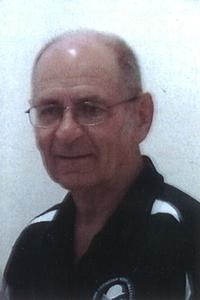 RONALD "RON" HARVEY BREITKREUTZ of Coaldale, beloved husband of Mary, passed away peacefully surrounded by his family on Wednesday, May 22, 2013 at the age of 72 years, after a courageous battle with pancreatic cancer.
Besides his wife he is survived by his daughters Lori (Greg) Schinkel of Coaldale and Gina Breitkreutz of Monarch, AB and cherished grandchildren Adam and Marisa Schinkel. He is also survived by one brother Alvin of Wildwood, AB and his five children, many brothers and sisters-in-law and numerous nieces and nephews. He was predeceased by his mother Lydia.
Ron was born in Stony Plain, AB on November 7, 1940. He lived there until the early 1960's, at which time he moved to Southern Alberta where he met and married Mary Friesen on September 4, 1965.
He worked for Alberta Transportation as project manager for 35 years. Upon retirement he took up curling, a sport he enjoyed participating in with his grandchildren, winning many family bonspiels. He also volunteered many hours curling events such as the Scotties and World Women's events. In everything Ron did his motto was "do it right the first time". He was the first person to lend a hand when help was needed.
At Ron's request a Memorial Service as well as a private family Inurnment will be held at a later date.
In lieu of flowers, please consider a donation to your favorite charity or a donation to the Canadian Blood Services.
Many thanks for the compassionate care of all the nurses and doctors on 4B at CRH and at St. Michael's Palliative Care Unit.