WARKENTIN Walter
Posted: October 3rd, 2013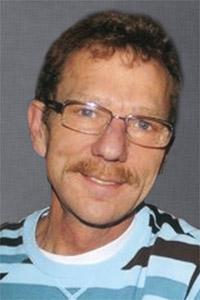 "God saw you getting tired and a cure was not to be,
so he put his arms around you and whispered "Come to me"
With tearful eyes we watched you and saw you pass away
and although we love you dearly we could not make you stay"
MR. WALTER WARKENTIN, beloved husband of Liza Warkentin, passed away peacefully at St. Michael's Palliative Care Centre, on Saturday, September 21st, 2013 at the age of 56, with his family by his side. Besides his wife Liza, Walter is survived by their children Kristin (Derek) Walker, Ryan (Chandra) Warkentin, granddaughters Isabella and Alyssa, and was looking forward to the birth of their grandson, due in January. He is also lovingly remembered by his brothers Henry (Ida), Dave, Brian (Debbie), Randy, his sister Linda, and numerous nieces and nephews. Walter worked as a salesman for Pepsi Co. for 30 years and enjoyed dealing and meeting with people. He retired 4 years ago due to illness however was the kind of man who always had to be doing something, whether it was home renovations or spending time with his children.
Walter was a loving husband, father and grandfather. He enjoyed the moments he shared with his granddaughters and will certainly be watching over his new born grandson.
Walter was very dependable and always there for his friends and family. He had a warm inviting personality and a calm demeanor, always seeing the good in people. He had a knack for making people feel comfortable in his presence which also made him successful at his job. He will be dearly missed by all those that knew and loved him.
A Service of Remembrance will be held at the COLLEGE DRIVE COMMUNITY CHURCH, 2710 College Drive South, Lethbridge, AB on September 26, 2013 at 1:00 P.M. with Pastor Brent Miller officiating. A private family interment will take place.
In lieu of flowers, donations may be made to the St. Michael's Foundation, Palliative Care Unit, 1400 – 9th Avenue South, Lethbridge, Alberta T1J 4V5.