BREWER Jeanette
Posted: August 29th, 2014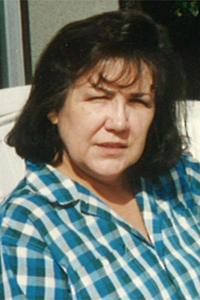 1937 ~ 2014
Mrs. Jeanette Brewer of Lethbridge, beloved wife of the late Mr. Chester \"Chuck\" Brewer, passed away at St. Therese Villa on Friday, August 22, 2014 at the age of 77 years. Jeanette was known as a kind and loving woman and was respected by all who had dealings with her. She was proud of her accomplishments, attending Lethbridge Community College working at the YWCA and owning and operating a business with her late husband, K2 Flooring. The grandchildren will always remember staying at Grandma's and Grandpa's where they were spoiled with dessert before supper and the numerous holiday festivities. She also enjoyed spending hours upon hours in her garden and yard, and the love of her shih tzu, Tipy. Jeanette is survived by her three sons Leonard (Marie) Brewer of Lethbridge, Robert Brewer of Lethbridge, and Wade (Lori) Brewer of Lethbridge. She was also blessed with two grandchildren and two great-grandchildren Amanda Brewer (Janasha) and Kimberly Brewer (Nakita), as well as several in-laws, nieces and nephews. Besides her beloved husband Chuck, she was predeceased by her mother Georgina Poole.
Rest in peace mom,
your work is done.
We will miss you always.
A Memorial Service will be held at 10:30 am, on Friday, August 29, 2014 at MARTIN BROTHERS RIVERVIEW CHAPEL, 610 — 4 St. S. Lethbridge, with Pastor Al Litchfield, officiating. Interment to follow at Mountain View Cemetery. In lieu of flowers, memorial donations may be made to then Alzheimer Society Lethbridge Chapter #402, 740 — 4 Ave South, Lethbridge, AB T1J 0N9. Send condolences at www.mbfunerals.com.