HABERMAN Shane
Posted: December 3rd, 2014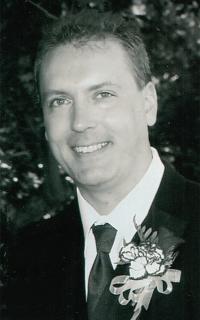 Born March 26, 1969 in Edmonton, Alberta.
Passed away November, 2014 in Edmonton, Alberta
Beloved father of son Shyloh Haberman and daughter Chautelle Haberman both of Lethbridge. Shane grew up in Lethbridge and attended elementary and high school here. He played hockey, soccer, and many school sports but hockey was his first love. He played from the time he was five until Junior hockey. He was a quiet, adventurous soul who loved the outdoors, camping and scouting. The trip to Alaska with his brothers, parents and grandparents was something he always remembered. His job was to find firewood every night and he never failed to do so. He was all of seven! He was always prepared to help out his team members and his scout troops. After high school he married Sherry Moser and they had two children, Shyloh and Chautelle. While in Lethbridge he worked for Kawneer and in the late nineties he moved to Calgary and earned a degree in Electronic Engineering at DeVry College. After he received his degree all of his work projects centered around electronics. He could virtually repair anything that had electricity running through it. Shane is also survived by his father John (Rita) Haberman of Lethbridge and his mother Diana (Steve) Petrik of Coalhurst; three brothers: Albert (Sarah) and children Gabriella, Elijiah and Alexandra of Leduc; Ronald (Chelsey) and children Anderson, Cohen and Penelope of Edmonton and Timothy (Sheila) and Savannah of Calgary; four stepbrothers: Maurey (Tara) and girls Mackenzie, Jasmin and Hannah of Medicine Hat, Michael (Andrea) and Joshua of Lethbridge, Nicolas (Allison) of Lethbridge and Nathan of Calgary; one step sister, Audra (Gerald) of Goshen, Indiana. He is also survived by several aunts, uncles and cousins. Shane is predeceased by grandparents: John and Mary Haberman and John and Ruth Hackler. Shane was a quiet, unassuming, kind individual and when he was with family he was much appreciated. He will be deeply missed. The Funeral Service will be held on Friday, December 5, 2014 at 1:00 p.m. at McKILLOP UNITED CHURCH, 2329-15 Avenue South, Lethbridge, with Rev. Trevor Potter officiating. Interment in the Mountain View Cemetery, Lethbridge.