SERBU Samuel
Posted: January 2nd, 2015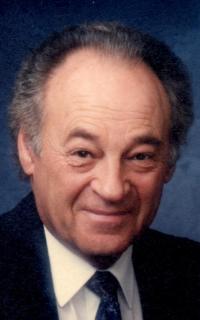 1925 ~ 2014
Loving Father, Grandfather and Great-Grandfather he leaves to mourn his passing, his wife Anne, of 65 years; son Ken; grandchildren Marshall and Marley Serbu; daughter Valerie; grand-daughter Taryn (Sasa) Uzelac; (great grandchildren: Shantay, Luka and Emilia); grandson: Kyle Beutler (Gena-Lea) (great grandchildren: Kashtan and Avelle); step-grandson Jody Beutler (Lindsay) (great grandchild: Olivia); Step Grandson Jason Beutler (Nicole) (Great Grandchildren: Lucas and Slade), sisters Doris Bushuk, Evelyn Middleton and brother Steve Serbu. He was predeceased by his younger brother Dr. John Serbu.
\"Beyond our smile there lies a tear, for a Father, Grandfather and Great-Grandfather
we lost and loved so dear.
The hardest thing in life to bare, is to want you and you\'re not there.
Our heart aches as we whisper low,
I love you Dad, and miss you so.
If prayers could build a stairway, and tears could build a lane,
we would walk all the way to heaven, to bring you back again.
But a thousand prayers won\'t bring you back, we know because we have tried,
and neither will a thousand tears, we know because we have cried.
We often lay awake at night, when the world is fast asleep,
and take a walk down memory lane, with tears upon our cheek.
The joy and laughter that you gave, are ours to have and hold.
We will hold you close within our hearts, and there you will remain\"
A Funeral Mass will be held at 2:00pm, Friday, January 2nd, 2015 at OUR LADY OF THE ASSUMPTION CATHOLIC CHURCH, 2405-12 Ave. S., Lethbridge, Alberta. Send condolences at www.mbfunerals.com.