DORCHAK Heather
Posted: January 8th, 2015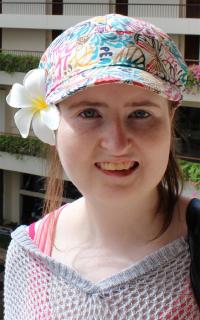 August 12, 1991 — January 5, 2015
"In our lives for too brief a time — in our hearts forever"
Daughter, sister, beautiful human being.
Heather is the beloved daughter of Joel and Gwen and sister to Holly (Kelton) Coates and Curtis. Heather will be sadly missed by her grandmothers; LaBelle Dixon and Vicki Dorchak, by her large extended family and many friends. Heather was predeceased by her grandfathers — Stewart Dorchak and Hiram Dixon, and by her aunt Lynne Dorchak. Heather was a fifth generation "Enchant Dorchak". She attended Enchant School to grade 8, graduated from Vauxhall High School in 2009 and received a diploma from the Lethbridge College Special Needs Educational Assistant program in 2013. A diagnosis of medulloblastoma at the age of eight changed Heather's life but did not define it — rather than dwell on the limitations that childhood cancer imposed, Heather focused on living and enjoying life on the family farm. Education was important to Heather – with a strong work ethic and determination she achieved her goals. Heather was passionate about books, her cats and dogs. All who were privileged enough to know Heather appreciated her quick wit, positive attitude and calm demeanor. Heather's family is thankful to each and every person who touched her life. A Funeral Service will be held at the ENCHANT COMMUNITY HALL on Saturday, January 10, 2015 at 11:00 A.M. with Pastor Jakob Pillibeit officiating. Reception to follow. In remembrance of Heather, donations may be made to a charity of your choice, or simply share the joy of reading with a child.