LEGG Kathleen
Posted: February 10th, 2015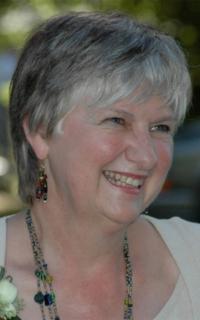 1944 – 2015
The Legg and Knight families, and many friends, are mourning the loss of their wonderful wife, mother, sister, friend and mentor, Kathy Legg, whose vibrancy and smile are now gone from our sight. Her indomitable spirit blessed those around her, even in death as it had in life. Kathleen Rhoda (Knight) Legg passed away peacefully in her sleep on a sunny winter afternoon, Feb. 4, 2015 after several months valiantly fighting cancer. She had spent the morning in brief visits with family and her friend Wilma. Kathy is survived by her husband Terry, their sons: David (Nadine), Jon (Lloy), Andrew (Franziska), Kevin (Joanna), and her delightful cherished grandchildren: Orion, Charis, Aiden, Felix, and Violet, who loved her as "G-Ma". As the eldest of 9 siblings, she is also survived by a large extended family. Kathy was born Sept. 10, 1944 in Winnipeg, Manitoba. As a toddler, she traveled with her mother on the first boat of Canadian war brides to England to join her RAF Dad. Her early childhood years were in London, England, then Winnipeg, then California where she finished high school. She took her nursing training in Winnipeg's Grace Hospital. Wherever she lived she embraced the culture, the language and always the people, developing many close friendships, which continued through the years. Lethbridge became her home as she raised her family and extended their household to include scores of student boarders over the years. She was herself an insatiable student and lifelong learner, earning her BA from University of Lethbridge, and BSW from University of Calgary. She had a passion to help others. As a counsellor and friend, she always looked for people's strengths and potential, and fostered and encouraged their personal growth. Kathy was a beautiful soul who loved to create beautiful things. She was captivated by the wonders of art and expressed her creativity in many delightful ways: weaving words in poetry and journals, wielding fibres, paint, paper and pen with dexterous delight. She savoured the inspiration and camaraderie of friends in the Supper Club, Book Club, Textile Guild, and Home Group. She had a deep and enquiring faith in God and reflected his love, acceptance, and gracious Spirit in everything she did. Kathy loved Jesus deeply. She was motivated by His love – her vision and counsel shaped by His teaching.She found her spiritual home in a variety of churches and faith communities – the past ten years at St Augustine's. As a pilgrim who faithfully journeyed heavenward, she will surely hear her Saviour's welcome home:"Well done, good and faithful servant." We will miss her winsome faith. Her legacy is her family. Her life is preserved in the memories of the many who knew her and will miss her deeply. In the spirit of Kathy's generosity, and in her memory, when you see someone in need of a meal, coffee or groceries — give it to them. If you've been blessed by her…pass it forward! If you would like to currently donate in her memory, some charities she valued are:
Lethbridge Soup Kitchen – 403-320-8688
St Augustine's Church ministry to the needy – 403-327-3970
Crowsnest Lake Bible Camp – 403-563-5120
As a family we are so grateful for the wonderful medical staff who cared for Kathy. We thank Dr. Benke for his wisdom, patience and thorough care. We wish to emphasize how fortunate we are in Lethbridge to have the professionalism, love and quality care of all the medical and nursing staff in our facilities, especially in the Cancer Clinic and 4B Lethbridge Hospital. Kathy appreciated those who attended to her needs so faithfully. A benediction she loved to hear expresses the constancy of her faith along with her growing desire to leave the increasingly tough daily grind behind: \"Now may the Lord lift up the light of His countenance upon you, and give you peace, in your going out and your coming in, in your sitting down and your rising up, in your work and in your play; in your joy and in your sorrow, in your laughter and in your tears; until that day comes which is without dawn and without dark."
Relatives and friends are invited to a Visitation at ST. AUGUSTINE\'S ANGLICAN CHURCH, 411 — 11 Street South, Lethbridge, AB on Sunday, February 8, 2015 from 4:00 to 7:00 P.M.
A Memorial Service will be held at SOUTHMINSTER UNITED CHURCH, 1011 – 4 Avenue South, Lethbridge, AB on Monday, February 9, 2015 at 2:00 P.M. with Canon James Robinson & Reverend Andrew Horne officiating. An Internment Service will be held at MOUNTAIN VIEW CEMETERY on Tuesday, February 10, 2015 at 11:00 A.M.