HAMILTON Shayne
Posted: March 17th, 2015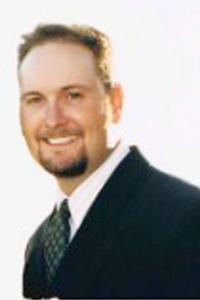 February 24, 1975 – March 10, 2015
With great sadness we announce the passing of our beloved Father, Son, Brother, Grandson and Nephew, Shayne Hamilton of Lethbridge, Alberta on March 10, 2015 at the age of 40 years. Shayne was a very kind and gentle soul, whose pride and joy was his daughter, Crystal. He was an accomplished athlete, had a love for animals and his passion was in aviation and flying. Shayne will be sadly missed for his smiling face and whole hearted laugh. Shayne is survived by his very special and very loved Daughter Crystal Hamilton, Father Marv, fiance' Angie Hayes, Brothers Brad and Cole, Sister Drew, Grandmother Peggy Marklinger, Grandfather William (Bill) Hamilton and many Aunts, Uncles and Cousins. Shayne was predeceased by his mother Patricia Kathleen Flak (nee Marklinger), Grandmother Caroline Hamilton, Grandfather Gerald Marklinger and Aunt Lorene (Teenie) Marklinger Guerra. There will be a memorial for Shayne to be announced at a later date. The family would like to extend their gratitude to the Chinook Regional Hospital Staff and the I.C.U. unit, (doctors, nurses and staff), for the special care and attention that they gave to Shayne, and to his family and friends. Memorial donations may be made in Shayne's honour to the S.P.C.A. 10806 — 125 St. Edmonton, AB, T5M 0H3.
"You were always meant to soar high above the clouds."
Visit www.mbfunerals.com to send a private condolence.