HAP BISHOP
Posted: October 19th, 2012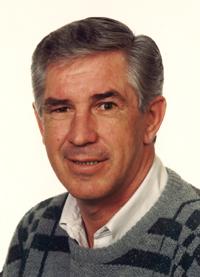 1943 – 2012
Harmen "Hap" Bishop passed away in Lethbridge on Monday, October 15, 2012 at the age of 69 years.
A private family burial service will be held at the Prairieview Cemetery, Grassy Lake on Wednesday, October 24, 2012 with Pastor John Moerman officiating. Condolences may be forwarded by visiting our website at www.southlandfuneral.com.
Hap will be lovingly remembered by his son Bill (Tara) Bishop of Medicine Hat, his daughter Carrie (Gordon) Hougen of Foremost and their mother Carol Bishop of Lethbridge. He is also survived by three grandchildren Julia (Kent), Travis and Wyatt.
He was predeceased by his parents.
Hap was born March 20, 1943 in Gronengen, Holland and moved to Canada at the age of three. He vividly remembered arriving and walking down the train platform in his little wooden shoes. Hap was raised a farm boy in Grassy Lake but left to join the army and the military boxing team. He later married Carol Renschler and they raised their children in Lethbridge where he sold farm machinery and heavy equipment for forty years. The light of his life were his grandchildren whom he was immensely proud of.
"We love you Dad and will miss the impatient gruff man with the huge heart."
His family would like to sincerely thank all of his friends who visited him during his illness and the wonderful staff at St. Michael's who cared for him.
Arrangements in care of Southland Funeral Chapel, Taber. Telephone: 1-888-223-0116.