LESLIE JOHN STAGG
Posted: May 21st, 2013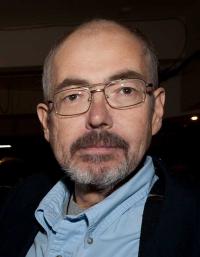 Leslie John Stagg, 56, passed away on 12 May 2013 at Montreal General Hospital in Montreal QC.  He was born on 2 March 1957 in Medicine Hat AB to Leslie and Margarete Furch Stagg.
Les grew up in Medicine Hat where his grandfather, John Furch, founded the family run Altaglass Manufacturing Company. For 38 years, Altaglass produced beautiful decorative glass objects that are collectibles to this day. As a young man, Les helped out in the factory and became an accomplished glass artisan.
After graduating high school in Medicine Hat, Les pursued a Mechanical Engineering degree from the University of Alberta in Edmonton, graduating in 1981. Upon graduation, Les moved to Montreal to begin his career as a design engineer at Pratt & Whitney Canada where he worked for 12 years. Les continued his career in Montreal with Rolls-Royce Canada for the next 20 years as a senior design engineer.
Leslie was preceded in death by his parents, Leslie and Margarete and his grandparents, John and Emily Furch. Les' remains will be interred into the family plot in Hillside Cemetery in Medicine Hat with his beloved family.
Les was an only child, but he leaves behind many friends in Montreal and family friends in Medicine Hat. An informal memorial gathering will be held for all of Les' friends in Montreal at the McGill Faculty Club on the McGill campus, 3450 McTavish Street, at 19:00 on Thursday, May 23.
In lieu of flowers, Les requested that memorial donations be made to the Balfour Mount Palliative Care Center of Montreal General Hospital, the Dans la Rue charity in Montreal or any local food bank.