JOHN BROCKLESBY
Posted: June 28th, 2013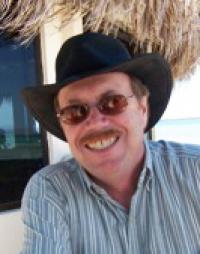 1946 – 2013
It is with heavy hearts that the family of John Hall Brocklesby announces his passing after a long, but courageous, battle with cancer on Sunday, June 23, 2013 at the age of 67 years.
To celebrate John's life, a service will be held at the Bow Island Multiplex, 1040 – 2 Street East, Bow Island on Wednesday, July 3, 2013 at 2:00 P.M. A private burial service will be held at the Bow Island Cemetery prior to the service. Condolences may be forwarded by visiting our website at www.southlandfuneral.com.
John will be forever remembered and loved by his wife of forty two years, Charlaine, his son Paul, daughter-in-law Analise and his granddaughter Parker Grace; his mother Dorothea, brother Lea (Sharon), nephews Sean (Heather, Rachel) and Christopher (Alaina, Jack) Brocklesby; his mother-in-law Isobel Percevault, sisters-in-law Valerie (Lynn) Hillstead and Susan (Ken) Ribao, brothers-in-law John (Nancy) Percevault and Gene Percevault, nephews Keoni (Krystal, Kalialania "Kalia", Kawaihiwahiwa O'puuwai "Kawai", Kaniela) Cabanting, Kainoa (Kanon) Ribao and Kealii Ribao; nieces Marie (Todd, Bronwyn, Magdalen, Ty, Brandon) Bigelow and Hilary (Clayton "C", Ruby) Whitesides.
He was predeceased by his father Jack Brocklesby, father-in-law John Percevault, brother-in-law Bron Ingoldsby and grandparents Fred and Doris Brocklesby, and Bruce and Lorena Hall.
John met the love of his life, Charlaine, in February 1971. They were married in August of that same year and together they started a relationship that lasted forty two years. Throughout those years John became a Master Teacher, dedicated husband, father and community member. In his last year of life, John became a grandfather and even during his toughest days would always sneak in a cuddle, a kiss or a joke for his granddaughter – a clear testament to his strength of character and dedication to his family.
John taught school for thirty six years and for every one of these years he was a dedicated professional, passionate about his students and the topics he taught. In his early years, he took his students on trips as distant as Europe and archived numerous stories that came up in his Language Arts classes over the years; it was always a standing joke that Mr. Brocklesby could easily be distracted from his teaching with the simple mention of his "Budapest Taxi Story". However, John was a master teacher and no story was every told without a purpose. There was always an engaging essay topic hidden somewhere in his stories – however discrete that topic may have been.
For the last fifteen years, John was a dedicated Town Councilor serving on many committees and attending many meetings. Through this work, he was able to see many improvements come to the Town of Bow Island.
John was also a long-time serving member of the Bow Island Lions Club, earning a Melvin Jones Award and, since retiring, was an active member in the Mitzpah Masonic Lodge in Medicine Hat.
In memory of John, donations may be made directly to the Bow Island Lion's Club Scholarship Fund, Box 668, Bow Island, Alberta T0K 0G0 or the Bow Island and District Health Foundation Education Fund, Bag 3990, Bow Island, Alberta T0K 0G0.
Arrangements in care of Southland Funeral Chapel, Taber. Telephone: 1-888-223-0116.