TIMMERMANS
Posted: March 24th, 2014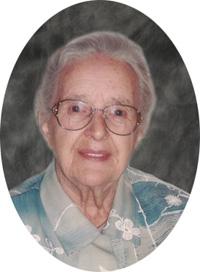 ANNA MARIA (RIA) TIMMERMANS, of Medicine Hat, AB, passed away on Tuesday, March 18, 2014 at the age of 93 years.
She leaves 4 children to cherish her memory; Annette Hoetmer of Holland, Rian Middleton of Medicine Hat, Bert Timmermans of Victoria and Adrian Timmermans of High River.  She was the beloved Oma of 12 grandchildren and 3 great grandchildren.  She was predeceased by her husband Adrian Timmermans and her son John Timmermans. 
A Prayer Service will be held at CORNERSTONE FUNERAL HOME, 2800 Mayor Magrath Drive South, Lethbridge on Thursday, March 27, 2014 at 7:00 P.M. with Alice Takacs, Officiant. 
A Funeral Mass will be Celebrated at OUR LADY OF THE ASSUMPTION CATHOLIC CHURCH, 2405 – 12 Avenue South, Lethbridge on Friday, March 28, 2014 at 11:00 A.M. with Father Nathan Siray, Celebrant.