STIMSON, KATHERINE LYNN (WURTZ)
Posted: July 30th, 2014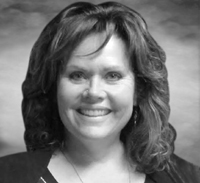 February 2, 1962 – Medicine Hat
July 24, 2014 – Carnwood, AB
Katherine "Kathy" Stimson passed away on Thursday July 24, 2014 at the age of 52 years.
Katherine is survived by her parents Betty Ann and Charles Stimson; daughters Alyssa and Megan Wurtz; sisters Shelley Wurz and Laurel Schwab; as well as her nieces and nephews. Kathy is also survived by her former husband Leo Wurtz.
A Celebration of Kathys Life will be held at McINNIS & HOLLOWAY (Fish Creek, 14441 Bannister Road S.E.) on Saturday, August 2, 2014 at 10:30 a.m. Forward condolences through www.mcinnisandholloway.com. If friends so desire, memorial tributes in Kathys name may be made directly to the A.L.S. Society of Alberta & Northwest Territories (Lou Gehrig's Disease), Suite 250, 4723 – 1 Street S.W., Calgary, AB T2G 4Y8, www.alsab.ca .
In living memory of Katherine Stimson, a tree will be planted at Fish Creek Provincial Park by McINNIS & HOLLOWAY FUNERAL HOMES, Fish Creek, 14441 BANNISTER ROAD S.E. Telephone: 403-256-9575.