NORMA CLELAND
Posted: October 10th, 2014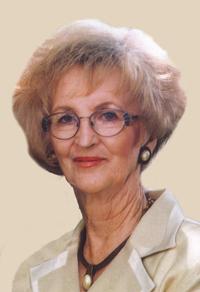 1927 – 2014
 Norma Anne Cleland of Bow Island, passed away peacefully in Lethbridge on the morning of Friday, October 3, 2014 just one month shy of her 87 birthday after a lengthy battle with failing health.
 The Funeral Service will be held at St. Andrew\'s United Church, 139 – 2 Avenue West, Bow Island on Tuesday, October 14, 2014 at 1:00 P.M. with Pastor Sheila McLeod officiating. A private family burial will follow at the Bow Island Cemetery. Condolences may be forwarded by visiting our website at www.southlandfuneral.com.
 Left to mourn and celebrate her life are her loving children Del (Vicki) Cleland of Fernie, British Columbia, Owen (Cynthia) Cleland of Bow Island, Eleanor Cleland (Carl Lavhey) of Medicine Hat, Stuart (Arlene) Cleland of Tilley, Cameron (Susan) Cleland of Taber and Jennifer (Roger) Penner of Lethbridge. As an ongoing part of her legacy, she is also survived by sixteen grandchildren and twelve great grandchildren. Norma is also survived by her sisters Helen (Ted) Ames of Pincher Creek and Gwen (Al) Ames of Terrace, British Columbia and brother Len (Donna) Simpson of Edmonton.
 She was predeceased by her loving husband Walter Cleland, infant daughter Lori Kathryn, parents William and Jean Simpson and older brother Ron Simpson.
 Norma was born in Pincher Creek on November 2, 1927, and grew up on the Simpson farm near Twin Butte in the shadow of the Rocky Mountains near the Waterton Lakes Dam. She attended Utopia country school from grades one to nine and completed her secondary education in Pincher Creek. Her passion for learning inspired her to become a teacher and was sustained throughout her life. Upon graduation she attended Normal School in Calgary to obtain her teaching certification, which she upgraded to a professional designation in 1972. She taught at Bow Island Elementary School for several years and continued to substitute teach well after her retirement from fulltime teaching. Norma treasured a career in education for over thirty years and was highly respected for her influence on her students.
 She met the love of her life, Walter Cleland in 1945 and they were married in the Fishburn United Church on August 9, 1947. They lived in the Cowley area and Norma started her teaching career in Tennessee and Spring Ridge schools. Shortly thereafter they moved to the Pincher Creek area where Walter embarked on a life in the agriculture industry and they started their family. They moved to Taber in 1955. In 1962 they moved the family to Bow Island where Norma and Walter farmed and remained for the rest of their lives.   
 Norma was an independent, hardworking and non-traditional woman of her generation who left a rich and far reaching legacy for her family and the Bow Island community. She was self-less in her commitment of service to others and possessed a vitality that supported her efforts. Norma was a faithful member of the United Church and served in many capacities.  She volunteered on the Bow Island Minor Baseball, Hockey Association and Figure Skating Association for decades. She also represented on various provincial sport councils. She coached girls and boys in hockey and baseball and in 1968 embarked on a coaching pursuit that inspired girls/women in slow pitch for twenty five years.  Norma's teams enjoyed success at the Southern Alberta Summer Games and at provincial and national levels of competition for many years. Her dedication to coaching and promotion of sport were acknowledged when awarded runner up Coach of the Year by the Alberta Baseball Association in 1972, Max Gibb award for her significant contribution to the Southern Alberta Summer Games in 1980, Alberta Amateur Softball Association Coach of the Year in 1986, Olympic Spirit Coach of the Year in 1988 and finally was inducted into the Alberta Amateur Softball Association Hall of Fame in 1995.   
 Norma enjoyed reading, playing cards, art, current events, watching sports and good conversation. Her home was adorned with beautiful flowers every summer and she had a special love of white daisies. Norma was sentimental and steeped in tradition. Her baking talents including cinnamon buns, hot cross buns, homemade pies, butter tarts, twisties and her famous chocolate cake graced our family gatherings and will be fondly remembered. She was a loyal and steadfast friend to many and cherished the relationships she shared with her brothers and sisters and Walter's family.  
 Norma was the matriarch of a large family and she saw this as her greatest purpose and purest joy. Together with Walter, she created a wonderful home, a safe haven, where her children and grandchildren were deeply loved and instilled with rich family values and meaningful traditions. She was a good listener, provided good advice when asked and was a soft place to fall when life got hard. Mom was highly principled and possessed strength of conviction, but her strength was quiet, supported by a nurturing and generous spirit. She was a beautiful woman and graceful and dignified in all that she undertook. Mom enriched, inspired and influenced every part of our lives. Her legacy of love and family and the way she delivered that legacy with such pure, selfless devotion will live on in our hearts forever. May God bless and keep you Mom, until we meet again. We love you.  
 If friend so desire, memorial tributes in Norma's name may be made directly to St. Andrew's United Church, Box 36, Bow Island, Alberta T0K 0G0.
 Arrangements in care of Southland Funeral Chapel, Taber. Telephone: 1-888-223-0116.