GRETCHEN REDD BRAY
Posted: October 17th, 2014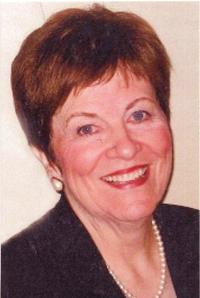 06/28/1945 – 10/09/2014
Gretchen Redd Bray passed away peacefully in Salt Lake City on October 9, 2014 after a long battle with Leukemia. She was born in Moab, Utah on June 28, 1945 to Alma J. and Vivian (Washburn) Redd. She grew up in Blanding and attended San Juan High School, graduating in 1963. She met her sweetheart Kenneth Bray while attending BYU and moved to Calgary, Alberta Canada after graduation. Gretchen has resided there ever since except for the treasured years she spent as a missionary for the Church of Jesus Christ of Latter-day Saints in Toronto, Canada, Chestertown, MD, and Salt Lake City, UT for the past 3 1/2 years. Her greatest joy is her family.
She is survived by her husband Ken and children; Heidi (Murray) Smith, Jeff ( Karen) Bray, Kristl Bray, Natalie (Jeff) Ranson and Brittany (Brad) Tew. Brother Harold (Pat) Redd, Sister; Patsy (Kay) Shumway and Marta Brown as well as 13 beautiful grandchildren whom she adores. Her MEdicine Hat families, Brian and Yvonne Bray, Grant and Erin Bray, Janet and Butch Ganzer and Grey and Janet Bray, and their families.
Funeral Services will be held in