VICKI LYNN LEUCK
Posted: October 31st, 2014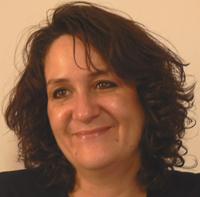 March 15, 1961 – October 27, 2014
Vicki Lynn Leuck of Medicine Hat, passed away on Monday, October 27, 2014 at the age of 53. Beloved wife of Shane Leuck and mother of Ben Leuck and Sam Leuck, she will be dearly missed. She is also survived by her mother Evelyn Entzminger and by many aunts, uncles and cousins in the Van Maarion, Entzminger, and Baker families. She was predeceased by her father, Art Entzminger, and her special uncles, Charlie and Butch. She will be missed by her dear friends Michelle, Dalyce, Maxine, Heather, Brady, Dale, Norm and many others.
Vicki was an amazing woman. She wore many hats during her life, from owning a kitchen gadget store to working for Statistics Canada to cake decorating. She was also a respected avocational paleontologist. She was very proud of working with the University of Alberta alongside her husband, naming several new species of ancient, dinosaur era insects, including an ant named after her hometown of Medicine Hat, Chronomyrmex medicinehatensis. She was a BMX mom and she loved her kitties and everything cat. But most of all she loved being a mother and a wife. She took good care of her boys, both sons and husband. She is loved and missed greatly. In lieu of flowers, donations can be made in her name to the Whisker Rescue Society of Alberta at whiskerrescue.com.