CECILIA BROWN
Posted: December 4th, 2014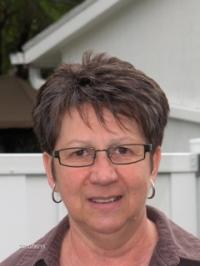 Cecilia Brown was born February 21, 1955 and passed away at home on November 25, 2014 at the age of 59.
Cecilia was born in Leader to Roy and Elizabeth Erker and was the youngest of 9 children; Katherine Bitz, Vincent Erker, Margaret Erker, Tillie Pinel; Eleanor Reeve, Theresa Rine, Anna-Marie Gamble and Gerald Erker.
Cecilia\'s memory will be cherished by her daughter, Jamie Brown.
A Celebration of Cecilia\'s life was held December 1, 2014 at St. Francis Xavier Church in Prelate, Saskatchewan and was laid to rest in Sceptre Memorial Gardens.
Donations in memory of Cecilia may be made to Leader Donor\'s Choice – Leader Home Care.
Cecilia and Jamie would like to extend a special thank you to all those who prayed for them, brought over food and showed neighborly kindness in their time of need. A special thank you to Leader Home Care, Leader clinic and hospital, Calgary hospital staff, Medicine Hat hospital staff and all who were involved in the beautiful Celebration of Life Service.
I Choose… Love, joy, peace, patience, kindness, goodness, faithfulness, gentleness and self control. To these I commit my day. If i succeed, I will give thanks. If I fail I will seek God\'s grace. And then, when this day is done, I will place my head on my pillow and rest.
Binkley's Funeral Service Maple Creek & Leader 306-662-2292.