MEAGHER, CHARLES JOSEPH
Posted: February 11th, 2015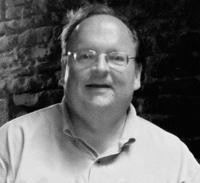 October 9, 1957 -Medicine Hat, AB
February 9, 2015 – Calgary, AB
Charles 'Chuck' Meagher passed away suddenly on Monday, February 9, 2015 at the age of 57 years leaving behind his much loved family and dear friend Honora.
Chuck was born in Medicine Hat on October 9, 1957 the first born of Charles and Iolene Meagher. He was named after his grandfather and father. He led his siblings and carried this responsibility gladly. He excelled at many things, especially forming long-term friendships. He got his undergraduate degree at Queen's University in Kingston and his law degree at the little law school by the sea – Dalhousie University. While at Dalhousie he developed a lifelong love for Nova Scotia and spent a lot of time with his friends there. Chuck was always planning his next trip, which made him almost as happy as the actual trip. He will be greatly missed by Honora Wharry and his siblings, Kevin (Margaret), Colleen, and Shaun (Susan); his nieces and nephews, who he loved travelling with, Ryan (Michelle), Kimberly (Jessie), Bailey, George, and Jillian.
Chuck has a new place he is travelling in. Travel safe…ly
A Celebration of Chuck's Life will be held at McINNIS & HOLLOWAY (Chapel of the Bells, 2720 Centre Street North, Calgary, AB) on Saturday, February 14, 2015 at 2:00 p.m. Condolences may be forwarded through www.mcinnisandholloway.com
If friends so desire, memorial tributes may be made directly to the Mustard Seed Street Ministry, 102 – 11 Avenue S.E., Calgary, AB T2G 0X5 Telephone: (403) 269-1319, www.theseed.ca.
In living memory of Charles Meagher, a tree will be planted at Fish Creek Provincial Park by McINNIS & HOLLOWAY FUNERAL HOMES, Crowfoot, 82 Crowfoot Circle N.W. CALGARY, AB. Telephone: 1-800-661-1599.