WILLIAMS
Posted: February 19th, 2015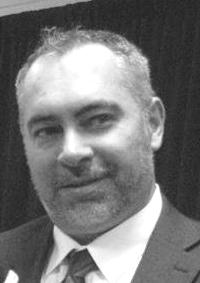 1974 – 2015
It is with heavy hearts we announce the passing of Dallas James Williams on February 11, 2015. He was born in Lethbridge, AB on March 21, 1974 and is survived by his beloved wife Tara, son Maxwell and daughter Lydia of Medicine Hat, AB; his parents Roger and Vicky Williams and brother Dale, wife Ashley and son Burke of Brooks, AB; his father and mother-in-law Al and Mavis Procyshyn of Saskatoon, SK; brother-in-laws Sean, wife Paula and son Jack; David and son Noah. Also survived by his grandmother Betty Smith of Vulcan, AB, numerous aunts/uncles/cousins, and countless friends.
Dallas was a kind hearted soul; always willing to help out a family member or a friend. He was a lover of all sports but his two true loves were baseball and golf.
Dallas and Tara married in 2007 and welcomed Maxwell Henry Lloyd in 2010, and Lydia Pauline in 2013. Maxwell says that his favourite thing his dad did with him was teach him how to skate. In Maxwell you can see Dallas' kind heart and in Lydia you can see his strong mind.
A celebration of life will be held Saturday, February 21st, 2015, 11:00am at the Duchess Community Hall. In support of Maxwell & Lydia Williams, donations can be made at any Servus Credit Union branch to S. McNally in trust for Williams Family, member #12082814 or send a cheque payable to S. McNally in trust for Williams Family, 31 Taylor Ave SE Medicine Hat, AB T1B 4H7.