KARAPITA Mervin
Posted: October 2nd, 2012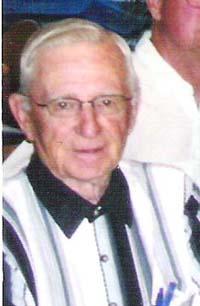 Mervin "Red" Karapita of Lethbridge passed away on Sept 25, 2012 at the age of 76.
Red's early years were spent on family farms in Jedburg and Kelvington, Saskatchewan. At 14 he was on his own working jobs throughout the prairies and territories. Some of his jobs were in surveying, taxicab, tugboat and fur trade. When he moved to Alberta he worked on the pipelines and in the car business. He began Red's ready mix in Wetaskiwin. In 1988 he moved the family to Lethbridge to start business in Redken cement storage and trucking. He successfully grew that business and sold it in 1992. After "retiring", he developed a subdivision and kept busy in one business venture or another, right up to his passing.
He married the love of his life, Betty Carlson in 1965. They had two sons, Kent and Dana. In 1992 Red and Betty started spending winters in Arizona. At Verde West they develop many lasting friendships. It was while in Arizona Red learned the craft of Intarsia, making beautiful relief sculptures from different woods. Red also kept busy help his son renovate his house, playing cards on the computer, and yelling at the computer about how it cheats.
Red is survived by sons Kent and Dana Karapita, and his sister Iris Dickson. He is predeceased by his Parents Nicholas Karapita, and Katherine Mackowesky, wife Betty Karapita, and his Sister Slyvia Moan.
A short graveside service will be held at 11 am October 6, 2012 at Mountain View Cemetery. located at 1210 Scenic Drive S. A Memorial and lunch will follow at 11:45am at the Sandman Inn at 412 Mayor Magrath Dr. S. In lieu of flowers the family asks donations be made to the charity of your choice.