MEIER Tony
Posted: November 21st, 2012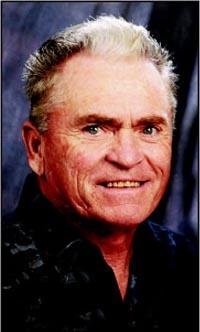 1937 – 2012
Anton Meier, beloved husband of Patti Meier of Vauxhall, passed away on
Monday, November 19, 2012 at the age of 75 years.
A private family service will be held at the Southland Funeral Chapel on
Friday, November 23, 2012. Condolences may be forwarded by visiting our
website at www.southlandfuneral.com.
Besides Patti, his loving wife of forty four years, Tony is survived by his
sister Carol Schmidt of Calgary, brother Vince (Jan) Meier of Vauxhall,
brother Jack (Vivian) Meier of Okotoks, sister Eva (David) Kress of Taber,
brother-in-law Michael Dawson of Cardston and by numerous nieces, nephews,
cousins and many friends, both young and old.
He was predeceased by his sister Helen Meier and brother-in-law Ron
Schmidt.
Tony was born April 2, 1937 near Prelate, Saskatchewan. At an early age,
Tony, his parents Anton and Mary and three of his five siblings moved to the
Taber area. There the family worked the beet fields and built a home. While
in Taber, Tony worked for Ted Allen and later drove gravel truck for
construction in the Travers area. They family eventually moved south to Hays
where they purchased a farm. Tony found work with the P.F.R.A. He purchased
parcel 259 and farmed for about three years before selling his land to Abe
Unruh.
He married Patti Dawson in Waterton in July 1968 and made Taber their home
before moving to the Hays town site in 1973. In 1979 Tony formed his own
company of Grand Forks Oilfield Contracting Ltd. and over the years employed
a good number of men. For several years he was a member of the Vauxhall
Oilmen's and enjoyed golfing and curling until failing health brought active
participation in these sports to an end. Tony continued to enjoy watching
all his favorite sports on television.
In 1991 he and Patti purchased an acreage in the Grantham area just east of
Vauxhall where they were still residing at the time of his passing. In
October 1994 after more than twenty five years in the oil patch industry,
Tony retired. This gave him the opportunity to devote more time to acreage
work and to his shop (known as the mans domain) where if he wasn't fixing
something he was "inventing" or creating woodwork projects of various kinds.
If friends so desire, memorial tributes in Tony's name may be made directly
to the Canadian Pulmonary Fibrosis Foundation, 47 Squire Bakers Lane,
Markham, Ontario L3P 3G8 (www.canadianpulmonaryfibrosis.ca/donate) or to the
charity of one's personal choosing.
Arrangements in care of Southland Funeral Chapel, Taber. Telephone: (403)
223-8778.