HAYDU Stan
Posted: November 27th, 2012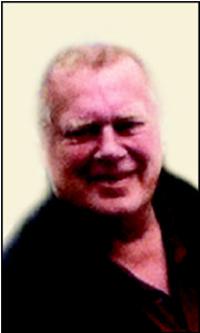 1948 – 2012
Stanley Ernest Haydu, beloved husband of Heather Haydu, passed away in his
sleep in Taber on Thursday, November 22, 2012 at the age of 64 years.
Relatives and friends are invited to meet with the family at the Southland
Funeral Chapel, 5006 – 48 Avenue, Taber on Tuesday, November 27, 2012
between 7:00 P.M. and 8:00 P.M.
The Funeral Service will be held at the New Life Church, 5120 – 47 Avenue,
Taber on Wednesday, November 28, 2012 at 2:00 P.M. with Pastor Abe Fehr
officiating. Condolences may be forwarded by visiting our website at
www.southlandfuneral.com.
Besides his loving wife Heather, he is survived by his children Vicki
Terrick of Taber, Nicole Haydu of High River and Helena Haydu of Lethbridge;
grandchildren Alex, Gabe, Raena, Keegan and Abigail. He is also survived by
his sister Cathy Proctor of Medicine Hat; sister-in-law Betty of Nova
Scotia.
Sadly Stan was predeceased by his son Norman; parents Louis and Doris
Haydu; sister Marg Payton; brother Jack Haydu; brother-in-law Bob Payton.
Stan spent his youth and most of his life in the Calgary area before moving
to Taber in 2007. Once the mayor of Cayley, a successful businessman, a
local firefighter and was most happy on his Burgman. Stan was always devoted
to his family and spent countless summer weekends camping, going for Sunday
drives and tinkering in the garage or shop. He was a kind, honest,
down-to-earth man willing to give second chances and the shirt off his back
to anyone who asked. A wise listener, he mentored troubled youth and always
had time to visit and share a cup of coffee. Stan was most definitely a
person who easily made friends wherever he went. All are saddened at the
loss of such a dear acquaintance.
If friends so desire, memorial tributes in Stan's name may be made directly
to the Big Brothers and Sisters of Lethbridge, 622 – 6 Avenue South,
Lethbridge, Alberta T1J 0Z3.
Arrangements in care of Southland Funeral Chapel, Taber. Telephone: (403)
223-8778.