STANEK Leslie
Posted: January 29th, 2013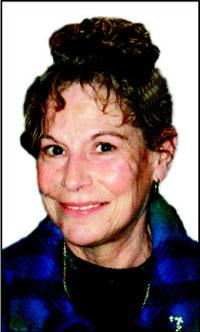 1956 – 2013
Leslie Gay Stanek, beloved wife of John Stanek of Taber, passed away
unexpectedly on Sunday, January 20, 2013 at the age of 56 years.
Relatives and friends are invited to Prayers at the Southland Funeral
Chapel, 5006 – 48 Avenue, Taber on Friday, January 25, 2013 at 7:00 P.M.
The Funeral Mass will be celebrated at St. Augustine's Catholic Church,
5009 – 48 Avenue, Taber on Saturday, January 26, 2013 at 10:30 A.M with
Reverend Vincent TuanHa Celebrant. Condolences may be forwarded by visiting
our website at www.southlandfuneral.com.
Besides her loving husband John, she is survived by her children Lauren and
Matthew, mother Joan Innes of Lethbridge, brother Mark Innes (Beth Carrell)
of Calgary and their children Aubrey and Adelee, mother-in-law Elizabeth
Stanek of Magrath as well as numerous relatives who will dearly miss her.
She was predeceased by her father Jack Innes.
Leslie was born to Jack and Joan Innes in Lethbridge on September 30, 1956.
She graduated from the Lethbridge Community College with a degree in nursing
in 1977. Leslie worked at the Lethbridge Regional Hospital from 1977 to
1990. She met her sweetheart and the love of her life, John Stanek in 1981
and they were married June 22, 1985. Leslie and John always had lots of fun
with family and friends. They entertained plenty before their two children,
Lauren and Matthew came into their lives. Lauren was born on December 17,
1993 and Matthew on March 3, 1998. With much love, support and nurturing
these two children have become wonderful, caring young adults.
During her career as a nurse, Leslie gave her heart to caring for people
and was well respected by her colleagues. Leslie's personality fit perfectly
into the responsibilities as a nurse; attentive, nurturing and watchful. All
these characteristics were then expressed to her husband John and their two
children. Leslie had a heart larger than most people and would always go out
of her way to help people, regardless of whether they were family, friend or
stranger. It's not to say Leslie didn't like to have fun – because she did!
She had a great sense of humour and played jokes on all of us that knew her.
Always fun loving and loving everyone, Leslie will be dearly missed.
If friends so desire, memorial tributes in Leslie's name may be made
directly to the Canadian Mental Health Association, 426 – 6 Street South,
Lethbridge, Alberta T1J 2C9.
Arrangements in care of Southland Funeral Chapel, Taber. Telephone: (403)
223-8778.