BARR Edward
Posted: February 2nd, 2013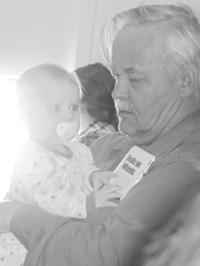 Beloved father and husband Edward Barr passed away peacefully on the evening of January 30, 2013 in the Lethbridge General Hospital. He was 61 years old.
Edward is survived by his wife Sharon, and children Alfred, Tanya and Kaitlin. He will ever be remembered as a dutiful and loyal husband and a wise, loving father.
He passed away surrounded by family and faced his death with the same courage by which he had lived his life.
A memorial service will be held on Saturday, February 9th at 10am, at the West Side Community Church 480 McMaster Blvd. West
Edward had asked that donations be made to Meals on Wheels in lieu of flowers.