HARRIS Garth
Posted: February 9th, 2013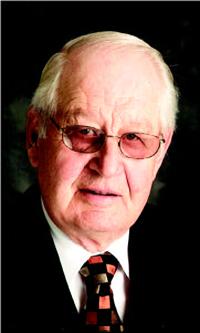 1927 – 2013
It is with great sadness that we announce the passing of Garth Merrill
Harris, husband and best friend of his wife of sixty years, Betty Harris, on
Sunday, February 3, 2013 at the age of 85 years.
Besides his loving wife Betty, Garth is survived by their children Renee
(Neil) Nordquist of Minot, North Dakota; Diane (Lorne) Patzer of Lethbridge;
Richard (Caroline) Harris of Santa Clara, Utah; Merrill (Malinda) Harris of
Taber; Julie (Eric) Nuttall of American Fork, Utah; Denzil (Karen) Harris of
Alpine, Utah; Shauna Bodnar of Sherwood Park; Ian (Kim) Harris of Taber. He
is also survived by twenty eight grandchildren and twelve great
grandchildren whom he loved and adored. Garth will be fondly remembered by
two brothers Bernarr (Inez) Harris of Taber and Gary (Evelyn) Harris of Lake
Havasu, Arizona; a sister NaVee (Curt) Wynder of Provo, Utah; Betty's
brothers and their spouses Gordon Peterson of Edmonton, Ron (Nurae) Peterson
of Calgary, Rulon (Dee) Peterson of Westminster, California and Larry (Reta)
Peterson of Temecula, California and by numerous nieces and nephews. Family
meant everything to Garth and he loved nothing more than to have the family
be together.
He was predeceased by his son Derrick Harris; three grandsons Jason Harris,
Devin Harris and Eric Nordquist; son-in-law Allan Bodnar; his parents Ivan
and Maude Harris; Betty's parents Elgin and Dorene Peterson; step father
Ward Webb; sister Joyce Palmer; sister-in-law Peg Peterson.
Garth was born on June 9, 1927 and lived most of his life in Taber. He
worked alongside his father from a very young age and eventually took over
the family farm. Garth loved to see things grow and watch the land produce
bounteous crops.
In 1952, Garth married the love of his life, Betty Peterson, and they were
blessed with nine children. Garth had a great sense of humor, loved to play
practical jokes on anyone and everyone and was usually in the middle of any
social gathering. He also had a great love of flying and earned his pilot's
license at an early age.
Garth was always active in The Church of Jesus Christ of Latter-day Saints,
serving as a Missionary in France, Home Teacher, Bishop, Seventy, High
Councilor, a councilor in two Stake Presidencies, a Temple worker and Sealer
and a councilor in the Bern Switzerland Temple Presidency.
He was also an active member of the community where he served for several
years as a Director and Chairman of the Alberta Vegetable Growers Marketing
Board, Director of the Alberta Sugar Beet Growers Association (Taber local),
a councilor in the Municipal District of Taber and was also active in the
Taber Chamber of Commerce and the Taber Flying club.
Family and friends are invited to meet with the family at The Church of
Jesus Christ of Latter-day Saints, Taber Stake Centre, 4709 – 50 Avenue,
Taber on Friday, February 8, 2013 between 7:00 P.M. and 8:00 P.M. and also
at the church prior to the funeral service on Saturday, February 9, 2013
between 9:30 A.M. and 10:40 A.M.
The Funeral Service will be held at The Church of Jesus Christ of
Latter-day Saints, Taber Stake Centre, 4709 – 50 Avenue, Taber on Saturday,
February 9, 2013 at 11:00 A.M. with Bishop Brock Campbell conducting. Burial
to follow at the Taber Memorial Garden. Condolences may be forwarded by
visiting our website at www.southlandfuneral.com.
If friends so desire, memorial tributes in Garth's name may be made
directly to the charity of one's personal choosing.
Arrangements in care of Southland Funeral Chapel, Taber. Telephone: (403)
223-8778.