ELLIS Dale
Posted: March 9th, 2013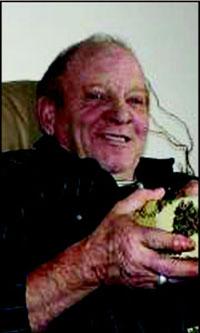 1941 – 2013
Kenneth Dale "Digger" Ellis, beloved husband of Jean Ellis, passed away
peacefully in Calgary on Wednesday, March 6, 2013 at the age of 71 years.
Relatives and friends are invited to meet with the family at the Southland
Funeral Chapel, 5006 – 48 Avenue, Taber on Sunday, March 10, 2013 between
7:00 P.M. and 8:00 P.M.
The Funeral Service will be held at Knox United Church, 4929 – 50 Avenue,
Taber on Monday, March 11, 2013 at 11:00 A.M. with Reverend Bob Wallace
officiating. A private service will be held at the Taber Memorial Garden.
Condolences may be forwarded by visiting our website at
www.southlandfuneral.com.
Besides his loving wife Jean, he is survived by his sons Terry Ellis of
Calgary, Tim (Kari) Ellis of Purple Springs and their children Trent, Tori
and Karena; sister Dianne (Don) Falloon of Foxwarren, Manitoba; Des (Judy)
McCarty, Dave (Lynnette) Jordan, Sylvia Parks, Pat Boychuk, Victor Parks and
their families as well as numerous nieces and nephews.
He was predeceased by his parents Owen and Anne Ellis; birth mother Clare
Morgans.
Dale was a friend to many and loved by all that knew him.
If friends so desire, memorial tributes in Dale's name may be made directly
to a charity of one's personal choosing.
Arrangements in care of Southland Funeral Chapel, Taber. Telephone: (403)
223-8778.