NAUTA Roy
Posted: March 21st, 2013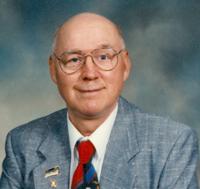 February 8, 1933 – March 18, 2013
Rommert Beerts (Roy) Nauta, aged 80 years of Claresholm, passed away after a brief illness on Monday, March 18, 2013. Roy was the loving brother of Archie (Hilda) of High River, Hilda (John) Withage of Lethbridge, and Clara (Klaas) Veenland of Fort Macleod. He will also be greatly missed by numerous nieces, nephews, grandnieces, grandnephews, great-grandnieces and great-grandnephews. He was predeceased by his parents Beerts and Jeltje Nauta, his sister Annie and his sister and brother-in-law Jennie and George Vandervalk.
A graveside service will be held on Friday, March 22, 2013 at 11:00 AM at the Granum Christian Reformed Church Cemetery (5 miles east of Granum on Highway 519). Funeral service to follow on Friday, March 22, 2013 at 1:00 PM at the Granum Christian Reformed Church with Pastor Brian Kuyper officiating.
In lieu of flowers, donations may be made to the Granum Volunteer Fire Department (Box 88, Granum, AB T0L 1A0) or the Claresholm General Hospital (Box 610, Claresholm, AB T0L 0T0).
Condolences may be forwarded to the family by visiting www.leydens.com. Arrangements entrusted to LEYDEN'S FUNERAL HOME, Claresholm. Tel: 403-625-3212.