LUKACS Robert
Posted: April 3rd, 2013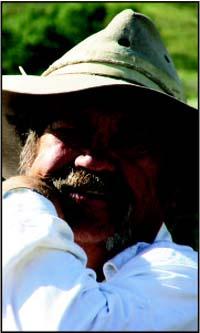 1942 – 2013
Robert Terence Lukacs, beloved husband of Sharon Lukacs of Vauxhall, passed away in Medicine Hat on Wednesday, March 27, 2013 at the age of 71 years.
Relatives and friends are invited to Prayers at the Southland Funeral Chapel, 5006 – 48 Avenue, Taber on Sunday, March 31, 2013 at 5:00 P.M.
The Funeral Mass will be celebrated at St. Joseph¹s Catholic Church, 324 – 2 Avenue North, Vauxhall on Monday, April 1, 2013 at 10:30 A.M. with Reverend Vincent TuanHa Celebrant. Burial to follow at the Vauxhall Cemetery. Condolences may be forwarded by visiting our website atwww.southlandfuneral.com <http://www.southlandfuneral.com/> .
Besides his loving wife Sharon, he is survived by his children Robert Lukacs (Perri Sauerberg) of Bon Accord and children Kahlan and Randi; Kendall (Moriah) Lukacs of Lethbridge and children Keenan and Matt; Todd (Keri) Lukacs of Red Deer and children Jenna, Kristamarie and Jamie; Michael Lukacs (Katrina Caunter) of Redcliff and children Emily and Isaac. He is also survived by his siblings Jean Zarski of Camrose, Florence Miller of Taber, Shirley Wyse of Red Deer, Ernie (Erika) Lukacs of Taber and Philip (Sandra) Lukacs of Okotoks as well as numerous nieces and nephews.
He was predeceased by his father Robert Lukacs, mother Julia (Lukacs) Beres, brothers Gerald and Darrell, brother-in-law George Miller.
Bob was born on January 3, 1942 in Retlaw and lived there until he was sixteen. His dad died unexpectedly at this time and this had a profound impact on Bob as he was very close to his father. The family moved to Taber and Bob became a mechanic, a trade he followed for the rest of his working life. He eventually became self employed and owned and operated Lukacs Auto Repair for twenty five years.
Bob married Sharon Little on April 24, 1965 in Vauxhall where they continued to reside until his passing. They raised a family of four boys and Bob was extremely proud of the fact that his boys were skilled not only in their chosen professions, but in any kind of task they set their minds to.
Bob was an outdoors kind of guy. His hobbies included fishing, hunting, camping, gunsmithing and woodworking. He had a passion for black powder shooting and continued going to monthly shoots in Lethbridge up through the summer of 2012. Bob enjoyed hunting with his sons, even as recent as November of 2012 when he went hunting with two sons and a grandson for the last time.
His last months were more difficult as he became weaker from his fight with cancer, but right up to the end he tried to organize the lives of those around him to make sure that things were done to his standards. Bob was surrounded by family at the time of his passing and his final days were peaceful.
If friends so desire, memorial tributes in Bob¹s name may be made directly to the Margery E. Yuill Cancer Centre 666 – 5 Street S.W., Medicine Hat, Alberta T1A 4H6 or to the Medicine Hat Regional Hospital (Palliative Care Unit) 666 – 5 Street S.W., Medicine Hat, Alberta T1A 4H6.
The family is extremely grateful to the Palliative Care Unit in Medicine Hat and Dr. Foley for the great care they gave Bob at the end of his life.
Arrangements in care of Southland Funeral Chapel, Taber. Telephone: (403) 223-8778.