KANOMATA Joe
Posted: May 21st, 2013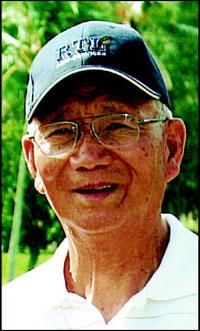 1930 – 2013
Joseph Kanomata, beloved husband of June Kanomata, passed away in Taber on
Saturday, May 18, 2013 at the age of 83 years.
The Funeral Service will be held at Knox United Church, 4929 – 50 Avenue,
Taber on Thursday, May 23, 2013 at 2:00 P.M. with Reverend Sandra Riddell
officiating. A private burial service will follow at the Taber Memorial
Garden. Condolences may be forwarded by visiting our website at
www.southlandfuneral.com.
Besides June, his loving wife of fifty four years, Joe is survived by their
children Sandra (Garth) Blades of Drayton Valley and Calvin Kanomata
(Marilyn Gajdostik) of Taber; granddaughter Taylor Miyoshi Blades and
grandson Zachary Blades. He is also survived by his brother Gary (Jane)
Kanomata of Toronto; two sisters Rosemary (Kay) Kitagawa of Lethbridge,
Wendy Ridsdale of England and sister-in-law Mae Kanomata of Taber. He will
be fondly remembered by June's family, Lois (Yosh) Hattori, Dick (Carol)
Sawa, Diana (Sal) Nakamura, Gerry Bossenkool, Roy (Jackie) Sawa; Sharon
(Tom) Takahashi; Audrey Sawa (Tracy), Larry Sawa, Pat (Doug) Smith, Harry
Sawa and by numerous neices and nephews.
He was predeceased by his parents Kiyoshi and Miyoshi Kanomata and June's
parents, Usaburo and Chizuko Sawa; brother Charlie Kanomata; sister Molly
Matsumoto; brothers-in-law Daniel Sawa, George Matsumoto and Jeff Ridsdale;
sisters-in-law Mae Boessenkool and "little" Carol Sawa.
Joe was born April 29, 1930 in Mission, British Columbia. He married June
Sawa in Taber on December 17, 1958. Joe enjoyed life to the fullest and
filled his time fishing, having coffee with great friends and golfing. The
highlight of his golfing career was celebrated last summer when he golfed a
score under his age, he shot eighty one. When he wasn't golfing, Joe could
be found tending to his vegetable garden with the bountiful harvest being
shared with his buddies.
Arrangements in care of Southland Funeral Chapel, Taber. Telephone: (403)
223-8778.