MORTIMER Shane
Posted: May 23rd, 2013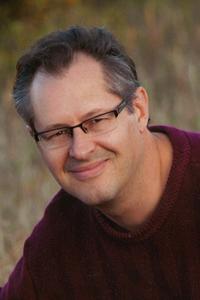 Dr. Shane Timothy Mortimer passed away suddenly on May 18, 2013 at the age of 46.
He will be dearly missed by his loving daughters Hannah Rae and Mackenzie Paige, his parents Bunny and Tex Mortimer, his brother and sister-in-law Spencer and Colleen Mortimer and his niece and nephew Thomas and Justine. His mother & father-in-law Audrey and Philip Moore, his brother-in-law Tyler Moore, his many aunts, uncles and cousins grieve his loss. Shane was predeceased by his loving wife, Natasha.
Shane was born November 21, 1966 and grew up in Calgary, Alberta. He attended St. Vincent de Paul School and Bishop Carroll High School. He enjoyed playing football in the autumns and downhill skiing in the winters. Shane's strong sense of family was nurtured through loving parents and countless family gatherings with the Mortimer and Glas families. On several occasions, he spent summer holidays helping out on the Glas family farm in Odessa, Sask.
He graduated with a Masters in Endocrinology from the University of Calgary in 1992, and then attended the University of Alberta Medical School, graduating with distinction in General Surgery in 1996.
While in Edmonton he met Natasha and they were married on October 6, 2001. They moved to Lloydminster that same year where Shane began his surgical practice. While in Lloydminster they had their first child, Hannah Rae. After 3 years, they relocated to Lethbridge, Alberta, where Shane continued his surgical practice and their second daughter, Mackenzie Paige, was born.
Shane enjoyed spending quality time with his daughters. He shared a passion for life including diving, photography and teaching. He will be missed by his family, friends, and those whose life he impacted as a dedicated and compassionate Surgeon.
It is for his generosity, love of family, belief in people and passion for medicine, diving and teaching that we deeply grieve for him.
Vigil Rites (Prayers) will be held at 7:00pm on Sunday, May 26, 2013 at MARTIN BROTHERS RIVERVIEW CHAPEL, 610 – 4 Street South, Lethbridge.
A Funeral Mass will be celebrated at 10:30am, Monday, May 27, 2013 at ST. MARTHA'S CATHOLIC CHURCH, 355 Columbia Blvd West, Lethbridge, with Father Kevin Tumback celebrant. Interment in the Mountain View Cemetery.
Send condolences at www.mbfunerals.com.