METZ Adam
Posted: May 24th, 2013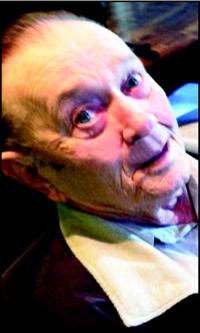 1934 – 2013
Adam Metz passed away in Lethbridge on Wednesday, May 22, 2013 at the age of
79 years.
Those wishing to pay their respects may do so at the funeral home prior to
the funeral service between 9:00 A.M. and 9:40 A.M.
The Funeral Service will be held at Southland Funeral Chapel, 5006 – 48
Avenue, Taber on Monday, May 27, 2013 at 10:00 A.M. With Pastor Carl Bogda
officiating. Burial to follow at the Taber Memorial Garden. Condolences may
be forwarded by visiting our website at www.southlandfuneral.com.
Adam is survived by three children Leona (Shaun) Boyle of Edmonton, Debbie
(Bernie) Loman of Lethbridge, Ron (Terri) Metz of Lethbridge and by their
mother Rose Metz of Taber; six grandchildren and three great grandchildren.
He is also survived by two sisters Ann Turmer of Lethbridge, Resi
Neidermayer of Germany and their families.
He was predeceased by his parents; son Larry Metz; brothers-in-law Paul
Turmer and Josef Neidermayer, nephew Paul Turmer Jr.
Adam was born in Elek, Hungary to Terezia (nee Heilinger) and Adam Metz on
May 14, 1934. They immigrated to Canada, landing in Halifax June 13, 1953. A
brick layer by trade, Adam eventually took over Metz Construction from his
dad, working many years as a contractor. He later worked for Hostess-Frito
Lay till he retired.
If friends so desire, memorial tributes in Adam's name may be made directly
to the charity of one's personal choosing.
Arrangements in care of Southland Funeral Chapel, Taber. Telephone: (403)
223-8778.