FREDERICK MILTON CLELLAND
Posted: October 16th, 2012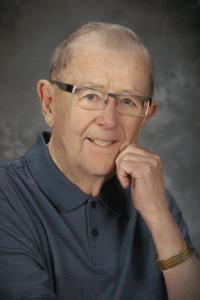 September 12, 1924 – October 13, 2012
MILT CLELLAND of Lethbridge, beloved husband of the late Lillian Clelland, passed away peacefully knowing of his family's presence, at the Chinook Regional Hospital on Saturday, October 13, 2012 at the age of 88 years.
Milt is survived by his daughters Margo (Bill) Vansickle and their children Jarod (Taryn), Marna, Bradley, Mark (Lauren), Brent; and Karen (Jerry) Tysowski and their children Eric, Mandi, Ian (Meghan). He is also survived by his precious great-grandchildren; Nolan and Megan Vansickle and Jaxon Tysowski. Besides his loving wife Lillian, Milt was predeceased by his parents James and Henrietta and infant daughter Judith Ann.
A Funeral Service will be held at 3:00 pm on Friday, October 19, 2012 at ST. ANDREW'S PRESBYTERIAN CHURCH, 1818 5th Avenue South, Lethbridge, with Reverend Larry Hankinson and Reverend Hugh Jack, officiating. PLEASE NOTE CHANGE IN FUNERAL TIME.
No flowers by request. Donations in Milt's memory may be made to a charity of one's choice.
Funeral arrangements entrusted to Martin Brothers Funeral Chapels, Lethbridge, Alberta 1-800-382-2901. Send condolences at www.mbfunerals.com.