MAUCH
Posted: October 30th, 2012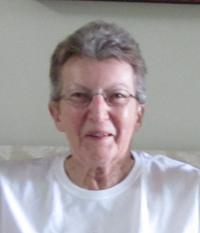 Helen Doreen Mauch (nee Abraham) passed peacefully at the age of 77 at Medicine Hat Hospital on October 27, 2012. Helen was born in Cabri, Saskatchewan on March 22, 1935.
She will be greatly missed by her daughter Monica Smith (Chester Hunchak) and grandchildren Nicholas and Andrea Smith, daughter Roxana Lachapelle and granddaughters Safira and Alyssa Lachapelle, her son Zachary Mauch (Sandy) and grandsons Cameron and Landen Mauch, her sister Joyce Sletten of Mission, B.C. and cousins, nieces and nephews.
She was predeceased by her husband Clarence, mother Viola, father Frederick, brothers Alvin and Terry, sister Maureen and grandson Richard Lachapelle.
Helen spoke fondly of her time spent working as a nurses' aid in Cabri. She then moved to Medicine Hat to study at Garbutt's Business College. After graduation she worked as a secretary at the Alpha Dairy and the Royal Bank.
Helen and Clarence were married in 1958. They soon moved to British Columbia where they raised their three children on the West Coast.
Helen had strong family morals and took pleasure in caring for her loved ones. There were always home-cooked meals and freshly baked bread and buns on the table. Her children have fond memories of her always being there to take care of the everyday things that are so important.
In 1978, Clarence had a dream about returning to Medicine Hat to be near extended family. They packed up and returned to their roots. Helen always considered herself a prairie girl and felt most at home here.
Helen was a quiet, humble and gentle lady. She was a big fan of Elvis from an early age and loved to listen to music while puttering around the house. Every day she would have tea and three Werther's chocolates (no more, no less). Helen was a devoted vegetarian for 39 years.
Taking walks and having lunch in her backyard with her good friend Margaret left her with many fond memories. Lydia was another special lady whose company she valued greatly.
Helen was proud to be a grandma and she had very special relationships with her grandchildren. All the fun, love, and support that "Gramcracker" has shared with them will forever be cherished.
We will miss her sense of humour, selfless dedication to her family and most of all her quirky way of just being Helen, our mom, grandma and dear friend. You will always be remembered. A memorial service will be held at Cook Southland Funeral Chapel on Thursday, November 1, 2012 at 2:00 pm.
If you wish to make a donation in Helen's honour, please consider giving to the charity of your choice.