ROTH
Posted: January 3rd, 2014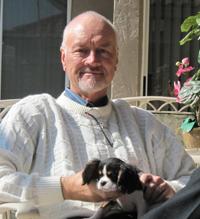 Gregory (Greg) Randell Roth of Boca Raton, Florida, passed away in his home on December 12, 2013 after a hard-fought battle with cancer. Greg was preceded in death by his sister Sherry Hirsche and his father George Roth. He is survived by his wife of 42 years Annette, children Melissa and Jason, mother Jeanne Roth, brother-in-law Reid Hirsche and sister Janice (Blaine) Poberznick and several nephews and nieces along with their families.
Greg grew up in Foremost and moved to Calgary after high school to pursue a career in insurance. His career brought him to the United States in 1993, where he continued to live happily for the remainder of his life.
Greg was known for his warmth, generosity and kindness. He had a positive spirit and an unfailing ability to make those around him feel welcome and appreciated. He was an avid music lover and played the guitar for nearly 50 years. He was also a very passionate person. Whatever it was that he was doing – music, guitars, computers, photography, golf or work – he pursued them with amazing energy and enthusiasm.
Family was number one in his life. He loved all his family, relatives and friends completely with incredible devotion. His young nieces and nephews especially will miss their visits with 'Uncle Greg'.
In the last year of his life he took great joy in spending time with his family, friends and beloved Cavalier King Charles Spaniel, Molly.
The family asks in lieu of flowers, contributions be made in Greg's memory to the Cancer Research Institute.