ALLAN SMITH
Posted: March 3rd, 2014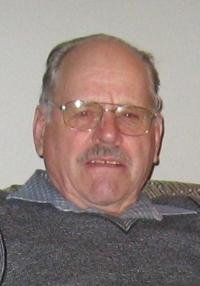 1929 – 2014
Allan Lawrence Smith, beloved husband of Margaret Smith, passed away peacefully at the Bow Island Heath Centre on Saturday, March 1, 2014 at the age of 84 years.
Relatives and friends are invited to a Tribute Service at the Christian Community Church, 415 – 4 Avenue, Burdett on Tuesday, March 4, 2014 at 7:30 P.M.
A private burial service will be held at the Burdett Cemetery prior to the funeral service.
The Funeral Service will be held at the Christian Community Church, 415 – 4 Avenue, Burdett  on Wednesday, March 5, 2014 at 11:00 A.M. with Reverend Norman Smith and Pastor Rod Taylor officiating. Condolences may be forwarded by visiting our website at www.southlandfuneral.com
 God blessed Allan and Margie with six children Linda (Gordon) Mueller of Champion, Les (Debra) Smith of Bow Island, Norm (Deb) Smith of Burdett, Norene (Randy) Tycholis of Lethbridge, Tim (Lorraine) Smith of Burdett, Barry (Tricia) Smith of Bow Island. Allan's family expanded to grandchildren and great grandchildren Jeff (Lyndsay) Smith (their daughter Madison Smith), Pam (Curtis) Schultz, Brad (Gillian) Smith (their children Xavier and Elliott), Ranae (Jon) Penner, Justin (Melissa) Mueller, Melanie Mueller, Curtis (Victoria) Smith, Faith Smith, Jonathan (Taryn) Tycholis, Jason, Christopher and Trevor Tycholis, Timothy, Thomas and Trista Smith, Brendan and Taryn Smith. Allan is also survived by his younger brother Darryl (Bernice) Smith of Calgary as well as numerous nieces and nephews blessed his life and were very special to him.  
Now Allan is reunited with his predeceased parents Earl and Ethel Smith, sister Leora Smith.
Allan was born in Medicine Hat and lived his whole life in the Burdett and Bow Island areas. On October 16, 1956 Allan married the love of his life and best friend, Margaret Lane. Together they built and raised their family on a farm south of Burdett.  Over his fifty five years of farming, he continually took pride in his diversified farming operations working six days a week long hard hours. As a father and grandfather he spent many years mentoring his sons and grandsons in farming.
Allan loved travelling, camping, tinkering in his shop and manicuring his acreage. Creating, inventing and fabricating were gifts he was blessed with. He was a lifelong cheerleader of his children and grandchildren's extra-curricular activities. Most importantly, Allan was known as a man of integrity who built his life and family around serving God and his church.
If friends so desire, memorial tributes in Allan's name may be made directly to the Bow Island Health Centre, Box 3990, Bow Island Alberta T0K 0G0 or to the Southern Alberta Bible Camp, P.O. Box 99, Lomond, Alberta, T0L 1G0.
Arrangements in care of Southland Funeral Chapel, Taber. Telephone: 1-888-223-0116.